[ENG] Podcast S Jakubem na vlnách - Ep. 04 Mathieu Crepel and Morgan Le Faucheur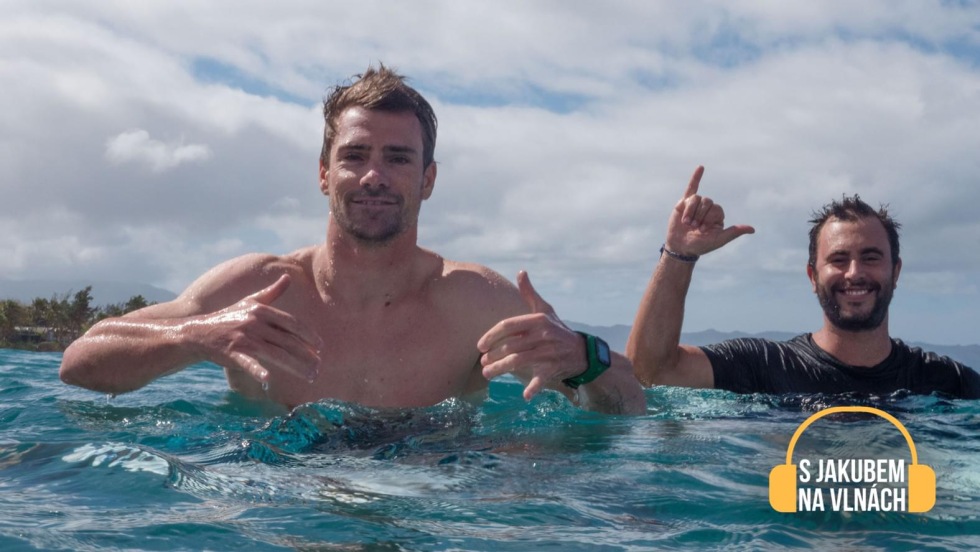 Merry Christmas! Welcome to very first english episode of my podcast. I was lucky enough to spent some time in Prague with Mathieu Crepel and Morgan Le Faucheur during the premiere of their new surf/snowboard documentary Shaka: Born in the mountains, raised by the waves.
Listen to this episode on your favourite app:
Last month, we were co-​organising Prague premiere of Mat's and Morgan's film Shaka, so we spent a weekend with them (not only partying, haha). We showed them bit of our precious Prague and I had to seize the opportunity and interview them for my fresh podcast.
Together with Freeride TV we also covered the whole event in a video report.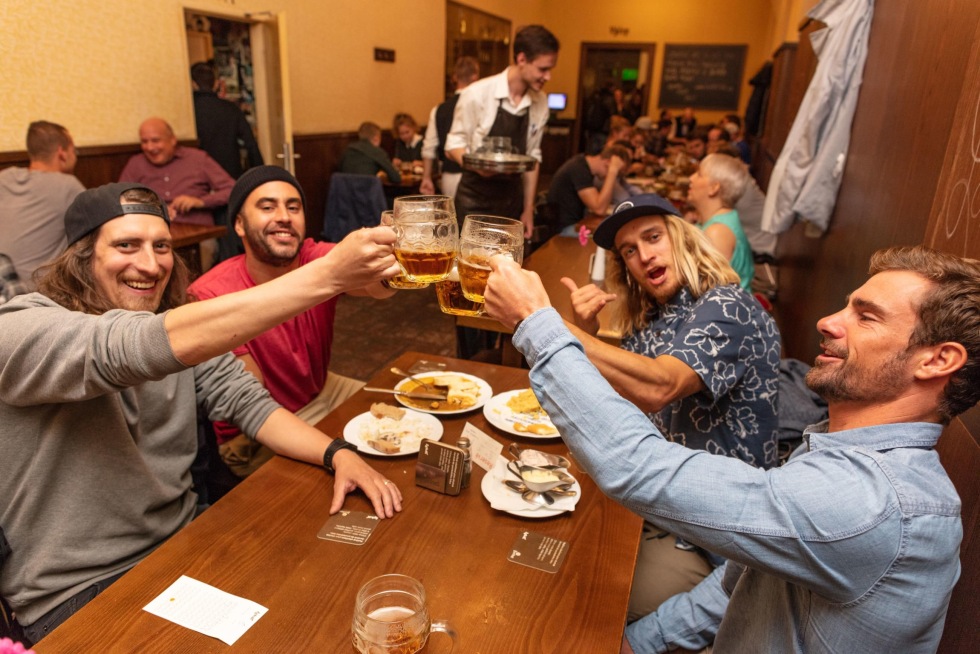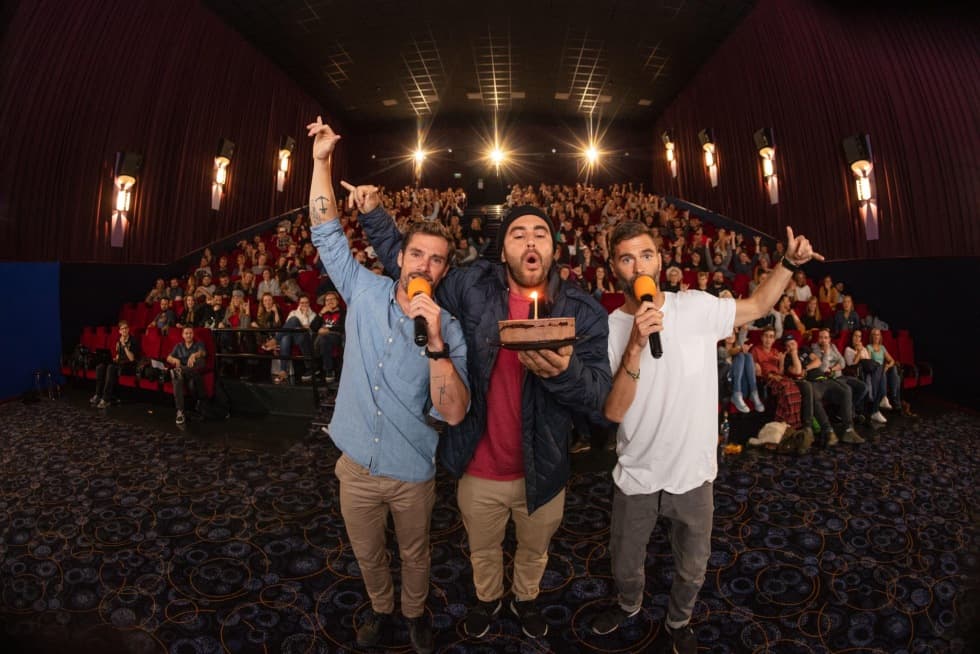 I think that people don't realize, how much effort, sweat, time, nerves and love is hidden behind project like this. I intentionally didn't mention the noun money, because that´s opposite subject of this film. We dug deep into the two year story when two lifetime buddies become even better friends during their quest of achieving biggest goal so far.
Today I also started my
Patreon
channel. If you wanna support my show or just find out more about it, click on the button.
Did you know, that the viral video with Maud Le Car shredding ing high heels was also Morgan´s work? A that it's actually a mosquito repelent ad?
Once again, thanks to Mathieu and Morgan for the great times, hope to see you at the lineup next time! Here are some links, where you can follow them:
Mathieu Instagram
Morgan Instagram
Almo Film
If you like this podcast, don't forget to comment it under this article, share it on Instagram or facebook or give it ratings on your podcast app. Thanks!
Thumbnail photo credit: Quiksilver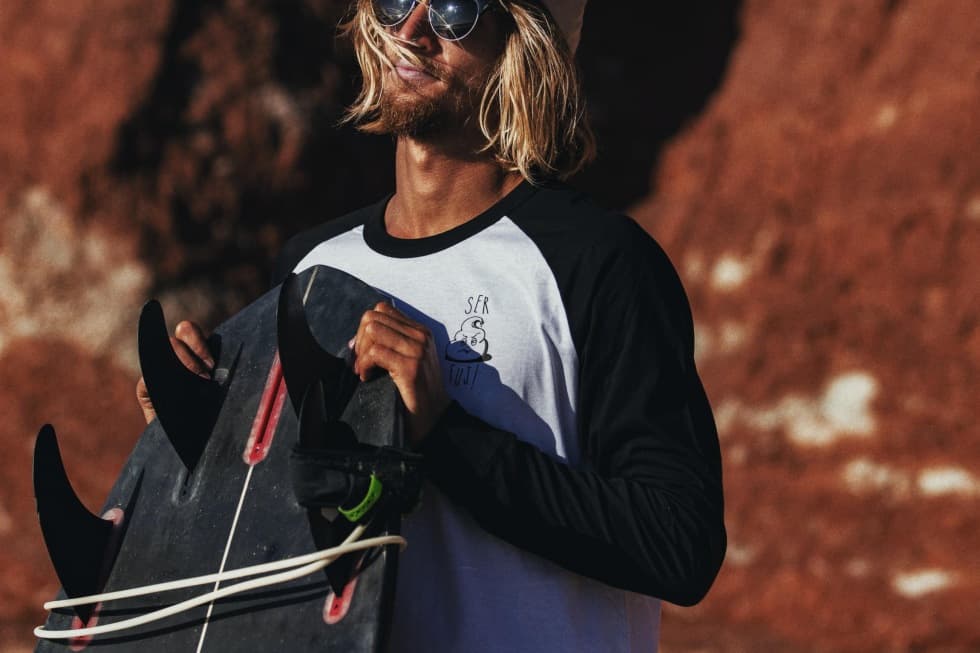 Dlouhá léta jsme hledali novej smysl života, nový motto. Pak jsme se na to vysrali a šli surfovat.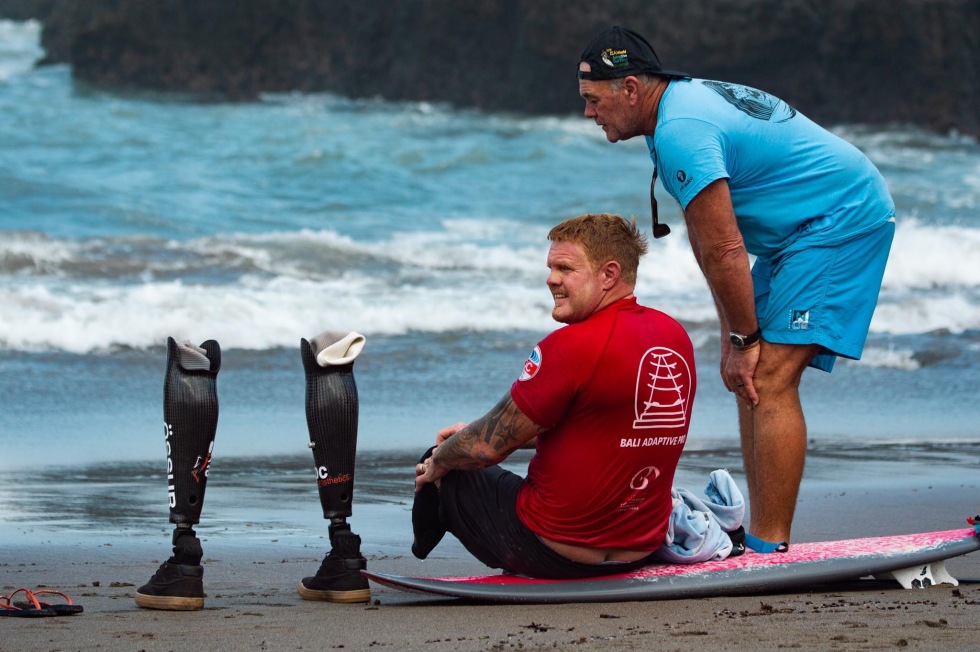 V den, kdy se do lavic museli vrátit všichni školou povinní, se na Bali začala přepisovat historie adaptivního surfingu. Ve dnech 1. – 3. září se totiž uskutečnil závod Bali Adaptive Pro, který se vůbec poprvé odehrál na známém reef spotu Echo Beach, který nadělil fenomenální vlny a otestoval tak kvality všech adaptive (handicapovaných) surfařů. A co víc, celý závod se konal pod taktovkou našeho kámoše Míly Brzáka, který za pomocí Reda Wheatlyho celou myšlenku přivedl na svět! Na Bali dorazilo celkem 24 závodníků z 10 zemí celého světa, kteří bojovali o vítězství v 5 kategoriích - upper limb, lower limb, kneeling, prone, visually impaired. Výsledky najdeš na konci rozhovoru.